What theme are you looking for?
The basics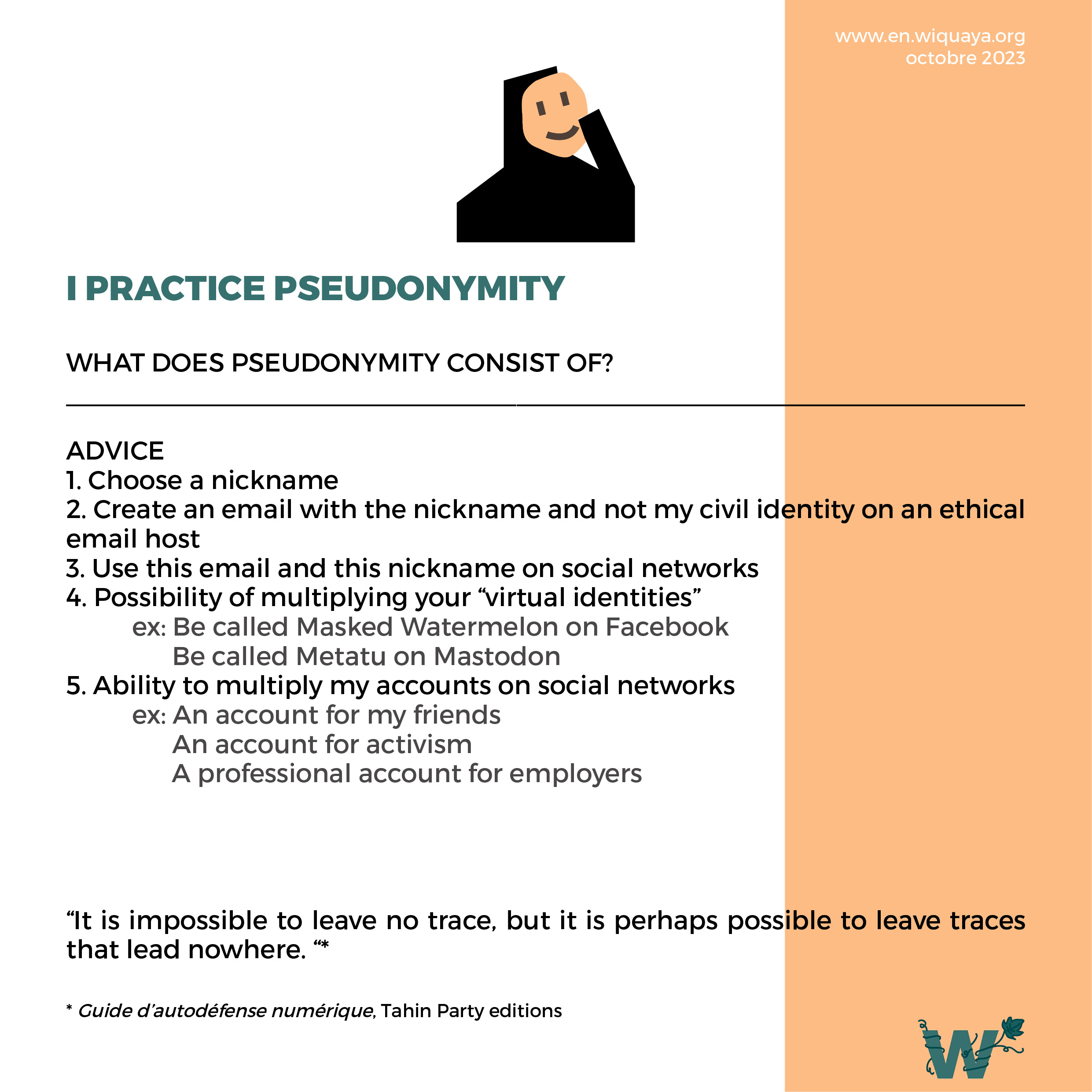 I practice pseudonymity
What does pseudonymity consist of?
ADVICES
Choose a nickname
Create an email with the nickname and not my civil identity with an ethical email host
Use this email and this nickname on social networks
Possibility of multiplying your "virtual identities"

ex : Be called Watermelon Masked on Facebook
Be called Metatu on Mastodon

Ability to multiply my accounts on social networks

ex : An account for my friends
An account for activism
A professional account for employers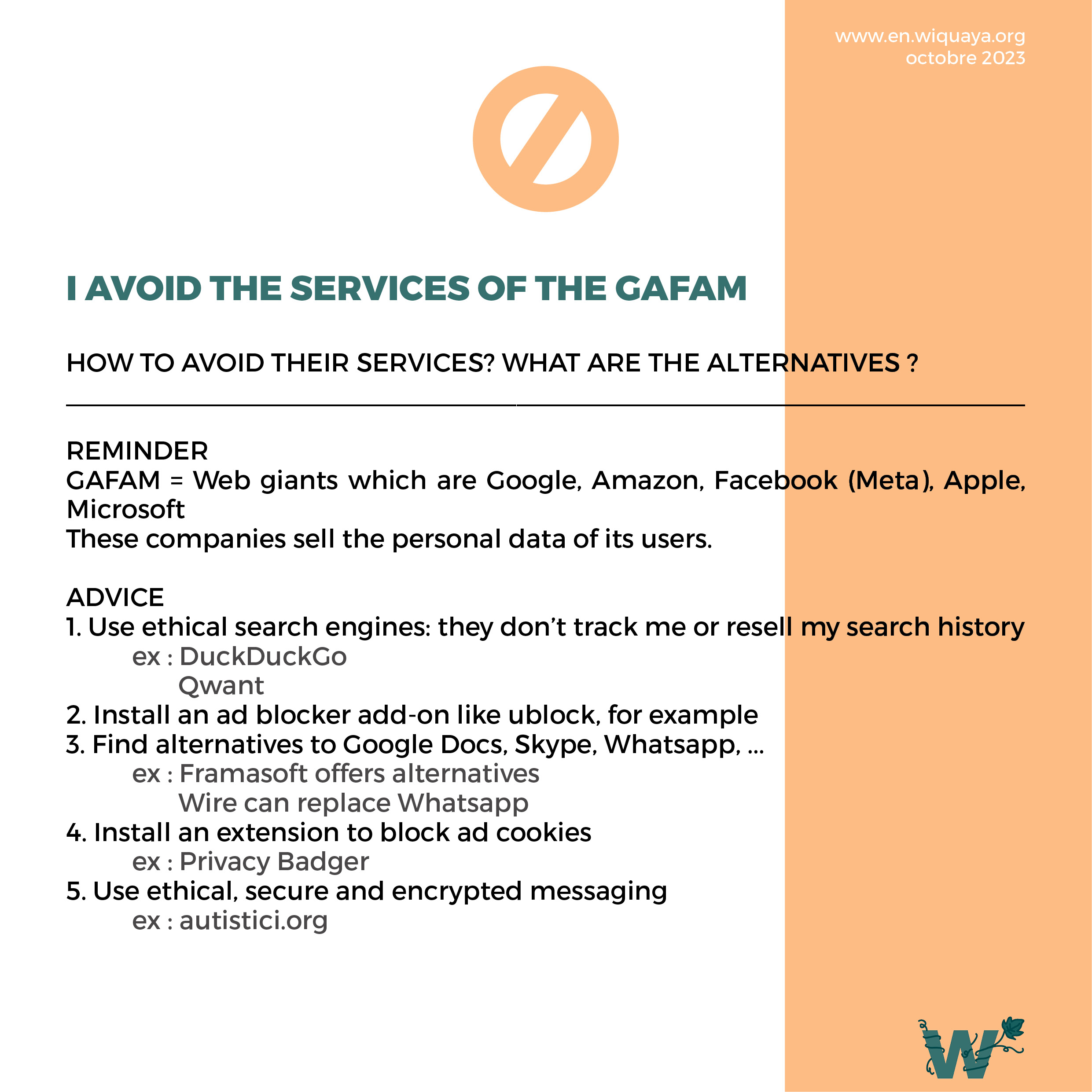 I avoid the services of THE GAFAM
How to avoid their services? What are the alternatives ?
reminder
GAFAM = Web giants which are Google, Amazon, Facebook (Meta), Apple, Microsoft These companies sell the personal data of its users.
ADVICES
Use ethical search engines: they don't track me or resell my search history
Install an ad blocker add-on like ublock, for example
Find alternatives to Google Docs, Skype, Whatsapp, ...

ex : Framasoft offers alternatives
Wire can replace Whatsapp

Install an extension to block ad cookies
Use ethical, secure and encrypted messaging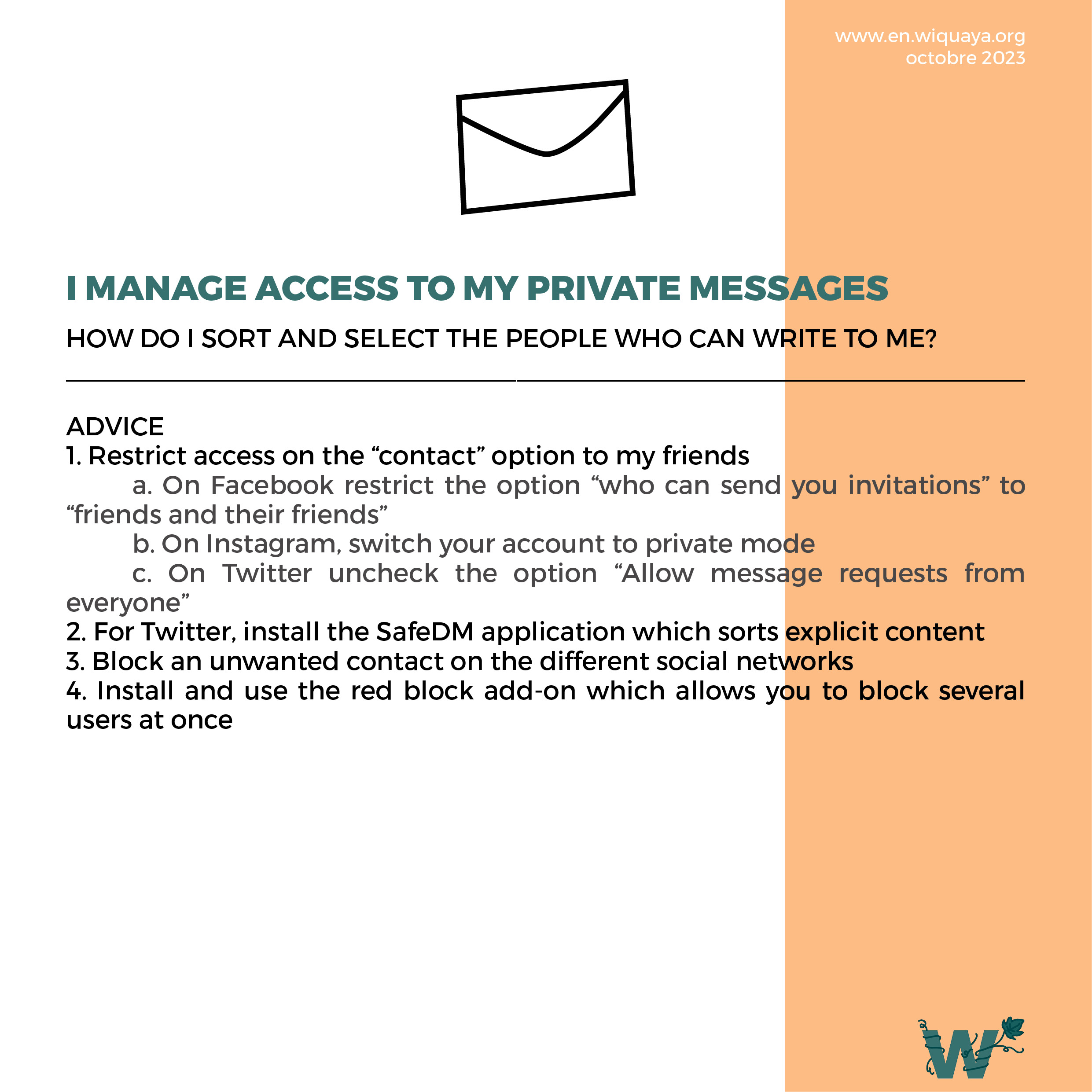 I manage access to my private messages
How do I sort and select the people who can write to me?
ADVICES
Restrict access to the "contact" option to my friends

On Facebook restrict the option "who can send you invitations" to "friends and their friends"
On Instagram, switch your account to private mode
On Twitter uncheck the option "Allow message requests from everyone"

For Twitter, install the SafeDM application which sorts explicit content
Block an unwanted contact on different social networks
Install and use the red block add-on which allows you to block several users at once
Integrity
Prevention
Activism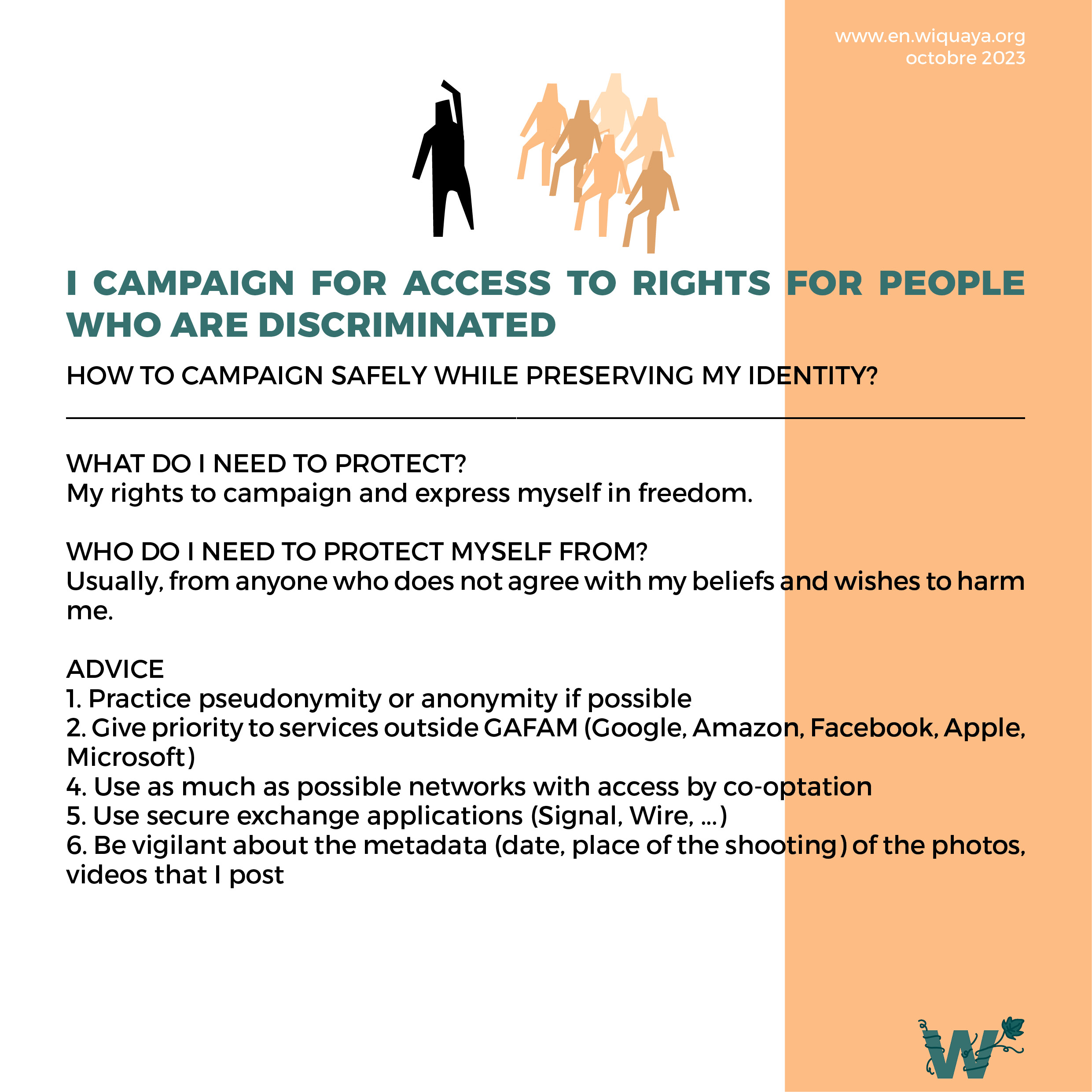 I campaign for access to rights for people who are discriminated
How to campaign safely while preserving my identity?
What do i need to protect?
My rights to campaign and express myself in freedom.
Who do I need to protect myself from?
Usually, from anyone who does not agree with my beliefs and wishes to harm me.
ADVICES
Practice pseudonymity or anonymity if possible
Give priority to services outside GAFAM (Google, Amazon, Facebook, Apple, Microsoft)
Use as much as possible networks with access by co-optation
Use secure exchange applications (Signal, Wire, ...)
Be vigilant about the metadata (date, place of the shooting) of the photos, videos that I post
Security